Why to use security machine screws and how to remove
Some people steal electric cars, some office equipment, but most of the time is to dismantle the things to go, if you do not dismantle the items, because some things are too big, it is almost impossible to steal. If you also want to avoid closets being stolen and doors and Windows being ripped apart, you might consider using security machine screws.

Why use security machine screws
A lot of people have heard of this type of screw, but they don't know why they use it. In fact, the use of this screw is mainly to avoid being disassembled items. These screws don't have any buckles on the surface, which means a normal screwdriver can't be removed at all. If you want to remove this screw, you must use the professional tools to remove it.
The use of this screw, can be very good protection of user privacy. As long as it is not agreed by the user, it cannot be disassembled at all. Even if it is disassembled, there will be disassembly traces in the absence of supporting tools, so that users can know that someone has moved their own things.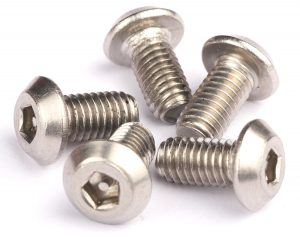 How to remove the anti-theft screw
Some people may ask, how to use this screw to remove, if there is no way to remove, is not equal to lifting a stone zha own feet? There is no need to worry about this. When purchasing this kind of screw, the manufacturer will generally give a matching disassembly tool, and there will be a manual to guide how to use it, so that it will be more convenient to disassemble, and there will be no damage.
The use of security machine screws is actually in order to better protect their privacy security. Because although the cabinet has a lock, it is not a big problem to remove it as long as there are screws. But with these screws, it's impossible for someone to open the cabinet without your knowledge.
Skype: kalyn qin

M: +86 18818786322

Tel: +86 0755-27322278

Add: No. 11, Dinghou Road, Dongfang Community, Songgang Street, Baoan District, Shenzhen, Guangdong, China