Long Thin Screws
In July 25th, SHI SHI TONG received an enquiry from Italy. The client said he needed stainless steel M5*210mm long thin screws . After confirming the screw groove type, head type, quantity, thread length and screw shank diameter with the customer, we gave the quotation within one hour.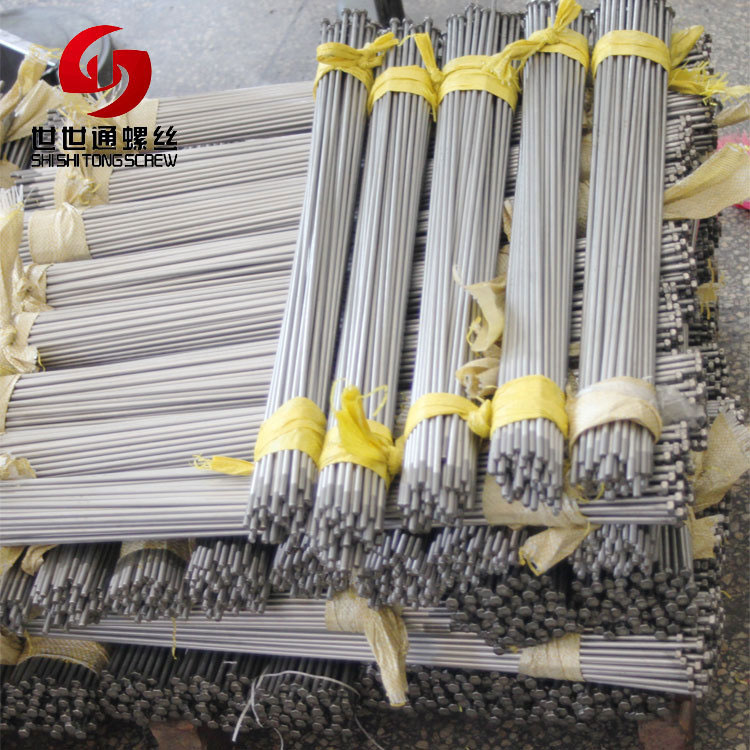 the length of more than 100mm can be called long thin screws. SHI SHI TONG can be customized hex head thin long screws, pan head thin long screws, phillips thin long screws, torx thin long screws, hexagon socket thin long screws, etc . stainless steel thin long screws are one of the advantages of SHI SHI TONG. This type of long screw is usually produced by die spotting and can be molded at one time. Reduce the risk of breakage. Before the advent of die spotting production, the long screws on the market were generally welded production. In the case of screws produced in this way, the risk of breakage is greater than that of the die spotting.
How do we draw the drawings of such thin long screws ? Generally this type of screw is relatively long, if drawn in full proportion, it will take up a lot of space ,and not very good-looking, so the general length is the following picture:

How can you contact the manufacturers that can make long thin screws?
If you are in China, you can add QQ:807621527 directly, or WeChat: 13622370280. If you're not in China, you can add Wechat or whatsapp: +86 188 1878 6322. Skype or email: [email protected]