American customers take long screw samples to the factory
A year ago, an American customer came to Shi Shi Tong directly with his own samples. Customers have heard that Shi SHi Tong has an advantage in making long screw and want to see if we are really like this. Yes, we have 22 years of experience in screw production, long screws have been made 15000mm. We can also challenge the harder screws. In this way, everyone will say, but we want our customers to see our actions.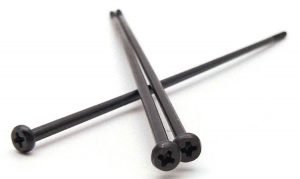 let's see our production technology! The customer's sample is a M6 * 800mm half-thread screw long screw. Of course, this is not an American customer brought from the United States! This is the long screw he needs to use in his factory in China. Now that we have the samples, we have confirmed the production details with the customer. In order to reassure customers, we went to the workshop together, mainly to visit the production process of long screws. The long screws are carefully explained from the steps of laying wires-debugging machines-trial production-roller straightening-scissors cutting-mold head forming, and tooth rubbing. After reading the production steps, the customer also looked at the similar long screws we produced and expressed our satisfaction.
If you need long screw, please consult us!
Skype: kalyn qin

M: +86 18124507113

Tel: +86 0755-85296744

Add: No. 11, Dinghou Road, Dongfang Community, Songgang Street, Baoan District, Shenzhen, Guangdong, China