Why can pure titanium screw break a head?
Screws are generally used as accessories to fasten things, mobile phones, computers, mouse, etc. Above the figure of screws can be seen. But sometimes, when we use, we find that the screws are broken, such as titanium screw, why do they break?
There is not only one reason for titanium screw to break. There are many factors that can cause screws to break. If you can see a groove mark where the screw is broken, it is because the groove is too deep that the screw is broken. In such a case, the screw manufacturer should pay attention to the depth of the groove of the screw during production, and need to make the depth of the groove smaller in the next production.
If you don't see grooves in the area where the break is, then there's probably too much torque during use. No matter what type of product, there is a fixed torque value, when the torque is exceeded, the product will be broken. The same is true of titanium screws. You need to test whether your torque exceeds this range when twisting. If so, you need to control your torque when twisting.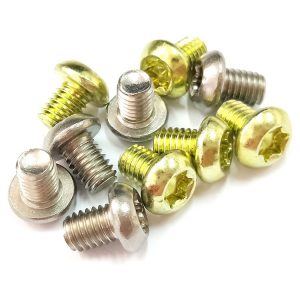 In addition, there are other factors that can cause titanium screw to break, such as too small R Angle, wire problems, etc.
Skype: kalyn qin

M: +86 18818786322

Tel: +86 0755-27322278

Add: No. 11, Dinghou Road, Dongfang Community, Songgang Street, Baoan District, Shenzhen, Guangdong, China