Special screw customization precision, corrosion resistance
Last week, Shi Shi Tong received a phone call from Mr. Tian of a machinery factory in Changzhou. Mr. Tian said that he needed a type of hexagon socket special screw to pass the salt spray test for 360 hours, and to meet the tolerance indicated on his drawing. He asked whether we could do it.

On WeChat, Shi Shi Tong saw Mr. Tian's drawing. This special screw can be made. But the head of the screw is to open the mold, if not open the mold, also need CNC to make. The material is stainless steel, and the tolerance is basically ±0.05mm. The tolerance requirements have basically determined the production model of this screw, which is either multi-station production before going to the car, or complete car.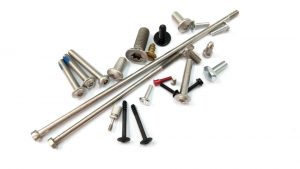 After comparing the two production methods, Shi Shi Tong quoted Mr. Tian the price of multi-station, which will save more cost. After receiving the quotation, Mr. Tian asked us how long the delivery time would be and how much the mold fee could be returned. Tian's production time of this type of special screw is about 12-17 working days, and it needs to do 300,000 yuan to return the mold fee.
Skype: kalyn qin

M: +86 18124507113

Tel: +86 0755-85296744

Add: No. 11, Dinghou Road, Dongfang Community, Songgang Street, Baoan District, Shenzhen, Guangdong, China