Shenzhen screw manufacturer customer visits and signs contract
The Shenzhen screw manufacturer Shi Shi Tong with Mr. Li signed a 100,000 screw contract a few months ago in Shi Shi Tong 's meeting room. What made Mr. Li willing to place such orders for Shi Shi Tong? Is it trust in the factory? Let 's share Mr. Li 's case today.

Mr. Li in Shanghai used to contact us through the Internet, but we have not reached a cooperation. Is it because our professionalism is not enough for customers to trust? The customer replied: "No, you are very professional, but I would like to confirm the details face to face." The customer was in a hurry and made an airplane from Shanghai to Shenzhen in the morning. We discussed the details with us. After visiting the factory and signing the contract, we went back by plane without stopping.

How do Shenzhen screw manufacturer convince customers? Of course, the factory showed it! Our factory has 45 single-mode machines, 15 sets of lathe machines, 7 sets of multi-mode machines, 2 sets of clamping machines, and a variety of supporting testing equipment. These conditions are just to show that we have the production strength to meet the needs of customers. The important thing is the professionalism and production experience of screws! We also took customers to visit our sample room, where we have made a variety of customized products.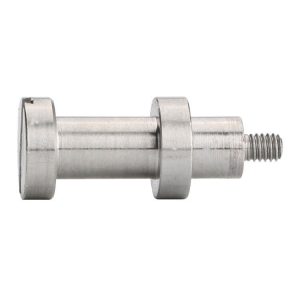 In general, visiting and communicating with the factory is a way for both parties to understand more. You are welcome to visit the Shenzhen screw manufacturer Shi Shi Tong!
Skype: kalyn qin

M: +86 18124507113

Tel: +86 0755-85296744

Add: No. 11, Dinghou Road, Dongfang Community, Songgang Street, Baoan District, Shenzhen, Guangdong, China